The Christmas holidays are here, and we are all finalizing our Christmas plans at this time, if you have been giving the beautiful task of hosting an epic Christmas holiday party for your co-workers, extremely large family and friends, you have the ultimate Christmas Party Checklist to guide you on that. The holidays are a reason to get all cute and sexy, wear your dancing shoes, take memorable photos with your best friends and spend some quality time with everyone in your life, and it is the absolute best time to throw that epic party you've been yearning for all year.
This guide will give you Everything you need to have in order to host an unforgettable Christmas holiday party sure to leave everyone mind blown.
1. Send Out Christmas Party Invitations
You need to get a run-down on who's been naughty and who's been nice all year, and send them various party invitations stylized with the Christmas decor and spirit. Invite the Creme de la Creme amidst your friends, those who you are well aware can bring in the spice and the much-needed excitement for the party, narrow down your list to your favorite people who you'd absolutely love to spend the end of the year with.
2. Get The Perfect Christmas Decorations
Decor is the whole idea behind Christmas, You need to invest in your outdoor and indoor decorations to beautify your chosen event space, whether that be at home or in a selected venue. You'd need to get a lot of Christmas wreaths, Christmas straw cups, Christmas trees and tree ornaments, Christmas Swags which can be placed outdoor, under a porch or right on the dinner table to create a truly festive centerpiece. If you are feeling very festive, you can get a Fake Santa blow-up, a Gingerbread house with Gingerbread men, Christmas Bells, Candy Canes, Snowmen Reindeer, Pink Ponssiettas and different colored festive ribbons.
To get more Christmas Decor Inspiration, Find out More Christmas Decor Ideas
3. Christmas Party Photobooth
You'd need to get a Christmas Party Photobooth decorated with lots of Festive Ribbons and banners to fully get into the festive spirit. This Photobooth will serve as the door to your memories, as you can invest in a polaroid camera which would enable you to take real-time photos to keep the happiness shared at your party forever in memory, You will also surely be entertained by the awe of all your guests squeezing into the Photobooth to get that beautiful framed photograph, and the photos will also guide you to creating the best photobook you could ever imagine.
4. Christmas Party Food–Create the Perfect Menu
Christmas Parties require lots of different meals as an ode to the festive season, You need to be mindful of your guests' tastes and dietary requirements. Also, always consider if your menu matches your theme. You can have a strictly vegan menu for the vegetarians, with lots of Salad and vegetables, and a chicken-loving one for the Chicken lovers. Christmas Party Food Ideas could be appetizers such as Mac and Cheese Donuts, Shrimp Dips, Chicken Spring Rolls, Christmas Cookies, You can also have main courses like, Roasted Chicken and Turkey, Lots of Carbs, Vegetable Braised Rice, Honey Toast, Chicken Soup etc.
To get more Christmas Food Inspiration, Find out More Christmas Party Food Ideas
5.Christmas Party Drinks–Cocktails, Mojitos and Mocktails.
Exciting Cocktails like Cranberry Mimosas, Snowflake Martinis, and Santa Jell-o shots, are the go-to Christmas cocktails, but when some guests do not drink alcohol, Your best alternative are some mocktails. Strawberry Daiquiri, Virgin mojito, Candy Cane and Citrus Fizz are full of festive flavor and are usually the perfect Christmas treats. For those who aren't big on the cocktail and mocktail scene they can have Flavoured Chapman, Canned Drinks, Smoothies, Parfaits, Fruit Juices and Lots of Energy Drinks.
Find out More Christmas Party Drink Ideas
P.S. The holidays are the one time you are allowed to break your diet, splurge and over eat, so you can take time off your diet to have alcohol or canned drinks.
You can learn how to make the perfect smoothies and parfait for your holiday drink from MISSPRESIDENT
6. Create a Christmas Party Playlist
You need to get a Christmas Party playlist with a list of all your favorite holiday songs. All I want For Christmas is You, by Mariah Carey, 8 Days of Christmas by Destiny Child, I saw Mummy Kissing Santa Claus by Jackson 5, should be at the top of that list though, but the main goal should be that you create a Christmas playlist with a lot of songs to groove, rock and get you and your guests in the festive mood.
To get More Christmas Party Music Ideas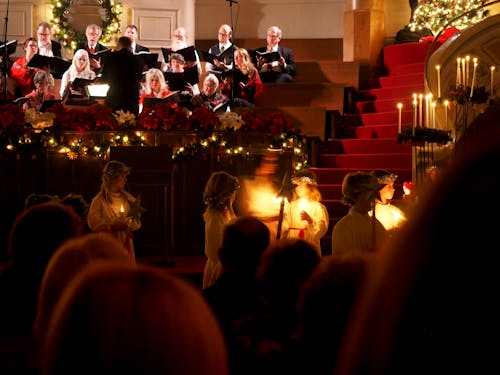 7.Christmas Party Themes
The entire essence for a Christmas Party theme is defeated by the fact that the theme of Christmas is festivity coupled with red, green, white and gold party themes. But still, to make your party much classier and unforgettable, You can indulge a party theme such as a Masquerade ball party theme, a Hollywood Christmas party theme, a Pyjamas party theme, a Heaven party theme to symbolize the religious essence of Christmas, and various other fun exciting themes, like you can find here on Christmas Party Themes on MISSPRESIDENT.
8.Make The Perfect Christmas Party Games List
Your guest list should serve as a guide to the type of games that will be available here, If there are going to be children present then the games have to be PG-13, and if they are solely adults and the night is getting dark, then X-rated games can be indulged. The purpose in the end should be having fun, in whatever form that is for the guests. Recommended Game ideas include: Candycane olympics, Christmas Charades, Christmas Scavenger Hunt, Two Truths and a Lie about Christmas, Holiday Bake off. You can have decorating contests with the Snowman or the Gingerbread house, The whole idea is to make sure the parties are inclusive enough to guarantee everyone is having fun.
To find more Christmas Party Game Ideas: Christmas Party Games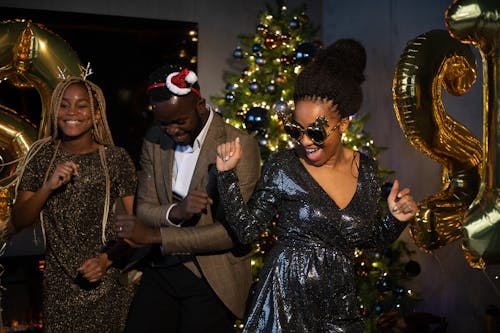 9. Share Christmas Gifts
You'd need to get different Christmas gifts for your invited guests and your family. Get Christmas gifts, Party packs, Secret Santa Gifts, Treats for the children, Christmas Shopping Cards, Christmas Shopping Vouchers, Any type of gift that can serve as a way of showing love and sharing Lots of Christmas Candy. To get specific Christmas Gifts for your spouse, colleague, boss, relative or loved one.
Check out More Christmas Gift Ideas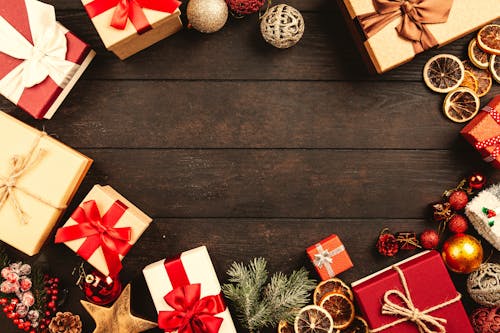 P.S. Get more CHRISTMAS POSTS AND GIFTS FROM MISSPRESIDENT
Ideas for this post were gotten from: www.womanandhome.com www.brit.co www.delish.com www.crateandbarrel.com www.catchnews.com
XO, ANGEL JOANNE.
JOIN OUR COMMUNITY: LIKE, COMMENT AND FOLLOW THE BLOG.