Christmas season is here again, and ideally winter coats are back in style, but so is 90's fashion, bold colors, floral patterns, knitted and tailored two-piece sets, and thigh-high boots, so get prepared to have the classiest, chicest outfit ideas this Christmas season.
1.Trench Coat/Over-Sized Floor-Length Coat.
A Trenchcoat is the ultimate fashion stale of this season, We all need to have trench coats in our wardrobes, An oversized trench/long coat is so versatile and can be worn with almost anything. You can pair it with your crop tops and denim jeans, like Megan Fox does, or you can wear them with a short evening dress like Kim Kardashian, and most importantly, you can keep your body warm in the winter, all while looking as chic as can be.
2.Miniskirts
Miniskirts are back in style and this Christmas season, We are going to be seeing a lot of floral printed, patterned, knitted and quilted skirts in fashion shows, runways and walkways alike, particularly when paired with thigh-high boots to create the ultimate fashion go-to look.
3.Full-Form Two-pieces/Catsuits.
We are used to two-pieces in croptops and skirts, or crop-tops and palazzos, but giving the Balenciaga comeback popularized by Fashion Icon, Kim Kardashian, you will be marvelled to see that, two-pieces will actually be in trend, just not as short tops or skirts, but instead in a combat-style format, wherein it will be made up of bandage top and pants mixes, full-form jumpsuits, body-hugging full-length tops and trousers, And generally just full-form outfits.
4.Fringe Outfits
When you think of fringe outfits, You think of Christmas Season, This era wil have alot of fringe outfits from dresses to jackets to skirts and even accessories, fringe is king this season, says Alexandre Vauthier, and be sure to see a lot of feather and fringe on your runways, walkways and the fashion pieces this season.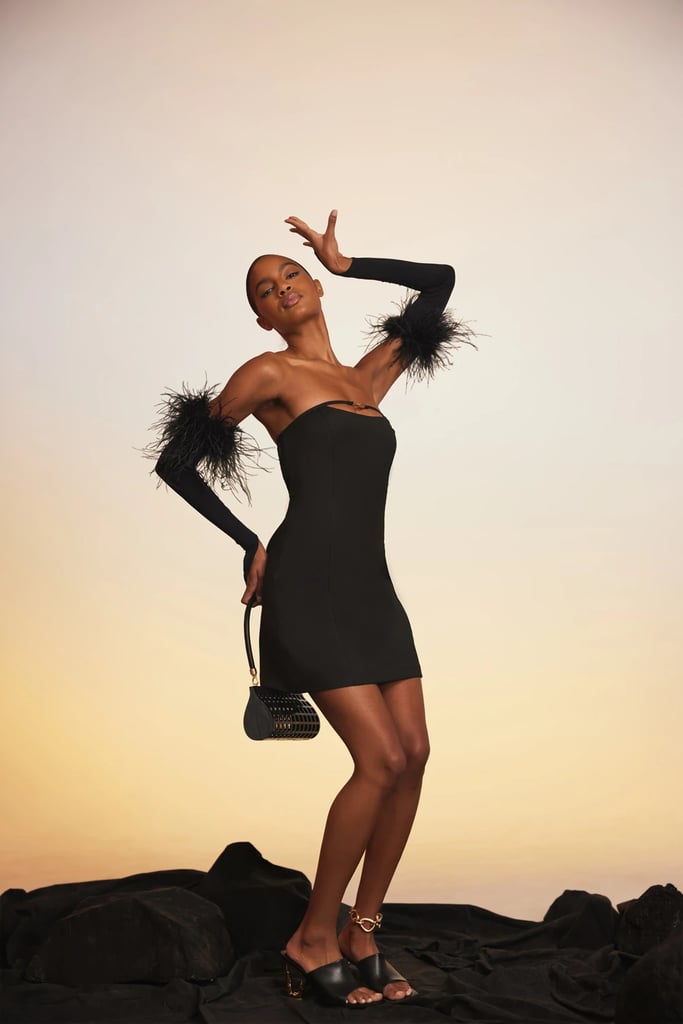 5. Layered Outfits
Layered outfits are a key-piece this season, They may seem out of touch, but you'd be sure to see a shirt over a dress, a skirt over a leggings, layered jewelry over another, dress piece over dress piece, some of similar patterns and some of different patterns.
Accessories Inspiration: Cross-Body bags and Thigh-High Boots
Thigh-high boots are a staple for Winter season, They are the perfect match for your extra short shorts, mini dresses and thigh-baring skirts, so get ready to cop a couple of thigh-high boots this season, and make them your go-to pair of shoes, all while rocking a cross-body bag, that is sure to make you the hotshot of the city this Christmas.
P.S. Anticipate The 5 Dress Trends to Add to Your Wardrobe in the New Year. In the meantime, Get more Fashion Gifts from MISSPRESIDENT
Ideas for this post were gotten from: www.cosmopolitan.com www.poosh.com www.harpersbazaar.com
XO, ANGEL JOANNE.
JOIN OUR COMMUNITY: LIKE, COMMENT AND FOLLOW THE BLOG.
'