Every one's greatest wish is to tone their bodies and look their best while doing the barest minimum, We all want to do less work for more results, and although that won't particularly work in the long run, It is a good enough short term goal that just may guarantee great results. By now we all know the dangers of eating too much and exercising too little: heart disease, stroke, diabetes, etc. So why not get in as much exercise as you can, even on an absolute lazy day.
The Quick Step Guide to Working Out while Lazy:
1.Accept It's A Lazy Day
The first step towards growth in life is acceptance, and workouts need that same level of precision, So whenever you take this guide into consideration, Make sure you accept it's a lazy day and you would totally love to not spend time breaking your back in the gym, but instead would much rather spend the day toning your body, while lounging around and practically doing nothing.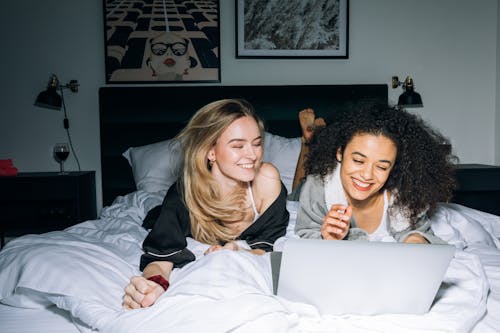 2.Carry out only bodyweight exercises
You have no reason to waste your time with any type of weights. So toss away the dumbbells, resistance bands and barbells, and focus on bodyweight exercises. Do every exercise routine without the need for any weights or assistance, just use the force and weight of your body to propel your movements and be sure to have a stress-free workout routine.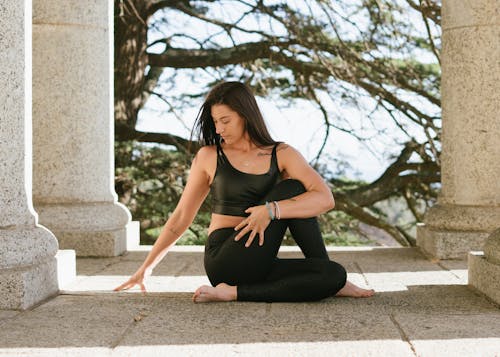 3.Do your first work-out in bed…………..(with a show on Tv).
You can set a timer on your phone, while carrying out your first exercise in bed, or you can lounge comfortably, ditch the phone timer, and use Tv commercials to time your routine and the speed at which you get it done. In actuality, you just need to grab a pillow, and use it as leverage to do quick exercise routines while lying aback or lying on your stomach. The typical exercise set required here are lying leg raises, glute bridges or side-lying hip abductions, 'cause they tone your lower body without you having to do any active work.
4.Carry out only 10 reps for every exercise routine (with a song).
The golden rule while working out on a lazy day is that you should do everything in tens, The ideal routine will be 10 reps for 2 sets of each exercise, which would ensure your muscles don't get cramped in any way. You can also use your favorite songs to workout, Shalom from SELF WEBSITE says, "I think this is a very fun way to get in some movement! Choose one of your favorite activities, and do it for the length of one of your favorite songs," before you know it, you'll be having so much fun that you'll be three or four songs deep before you even notice you haven't stopped.
5.Do Kick-backs while getting ready
While brushing your teeth and scrubbing your body, focus all your emotions on trying to activate your glutes and performing kick-backs as you wash your face, clean your teeth or take your bath. Just lift up your legs behind you and keep moving them in back-and-forth or circular motion, to get the muscles rolling, and tone your lower body .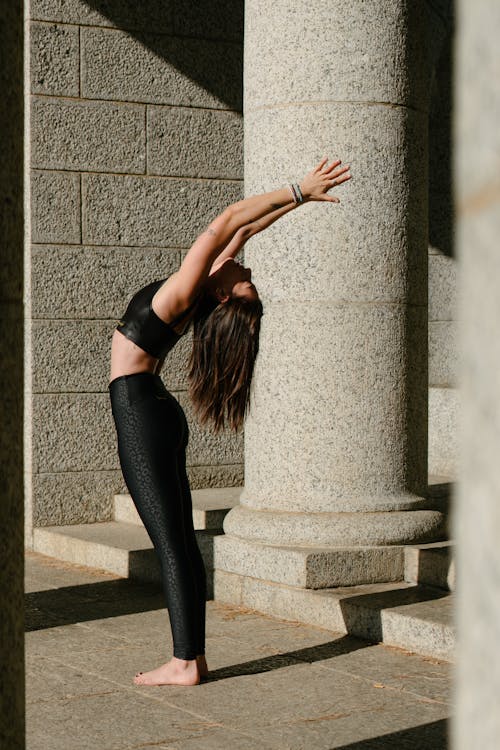 6.Perform Seated Leg-lifts while driving/commuting to work.
If you are a worker or have somewhere to be on your lazy day, you should be doing leg raises while driving in the car or being transported to work, You will strengthen your legs and tone your calfs with this move, and it's sure to give you that sting every one likes from exercise routines, without the actual high intensity workouts.
7.Drink Enough Water
"No one wants to work on their lazy day, Keeping yourself properly hydrated will not only aid in fat loss, but it will also help to keep your energy levels up from a day of sitting," says Garner. "Get yourself a bottle to track your levels, as you're probably not drinking nearly as much water as you thought. This also gives you another reason to get up and move to fill up your bottle throughout the day." Plus, dehydration can cause your metabolism to be sluggish and can make you hungrier.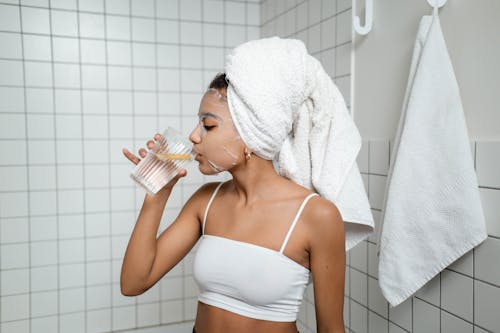 8.Do sitting clenches while sitting at work.
While sitting at work, make sure you clench your glutes as hard as you can, and release at intervals. It's a great way to work your gluteal muscles, and prevent the muscles from atrophy or going dormant.
9.Walk everywhere
Turn on your exercise app and take note of your daily steps. Instead of driving or using escalators and elevators. Try to walk everywhere. Opt for the staircase instead of escalators and elevators, If you are taking the train, stop a little away from your destination and walk the rest of the way, If you are driving there instead, Use the parking lot farthest away from your destination. Just try to opt for walking as opposed to the technical means.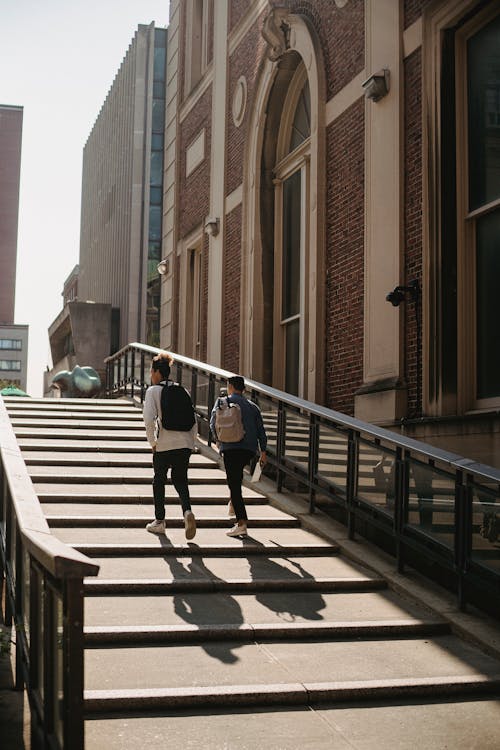 10.Eat Right
Try to avoid high-caloric food, fizzed drinks, excess carbs or excess sugar. Instead focus on eating nuts, high proteins-such as fish or chicken, fruit juices, Salads, Smoothies, Protein bars, Fruits and vegetables, and only take healthy foods that are sure to add nutrients to your body and help you have a stressful day.
P.S. You need to check out our perfect salad recipe to make the perfect salad, here: https://misspresident.home.blog/2019/08/06/4-easy-recipes-to-make-the-perfect-summer-salad/, and also the best smoothie recipe for the perfect healthy smoothie to detox your body, here: https://misspresident.home.blog/2020/05/29/10-easy-smoothie-recipes-to-make-in-5-minutes-or-less/
11.Bounce on a Space Hopper
Unfortunately, If you left the house on your lazy day, then you definitely thought of nothing else but your bed all day, and when you do get home, You need to invest your time in a nice adult-sized space hopper and bounce on it for a couple of minutes. Space hoppers are a fine way to not only burn calories – around 500 per class – but also to tone legs, arms and abs, while barely doing any real stressful activity.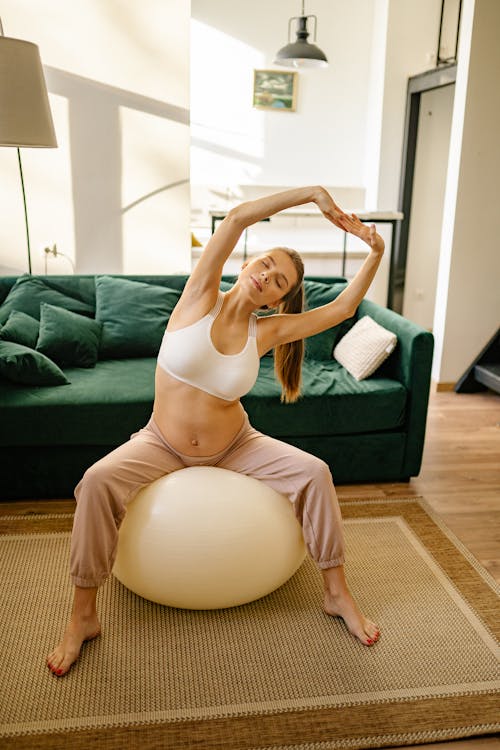 12.Get the Easy Workout App
This app gives you everything you need to know-it's easy, and it'll give every muscle in your targeted area the varied workout it deserves. You can customize the plan according to the equipment you own. They also have Easy versions of butt, legs and arms workouts – so you can download the one for the muscle group you aim to target or you can download all four and use for your Easy Lazy Day Work-out.
13.Practice Yoga before bed.
Yoga is the perfect way to de-stress, it not only strengthens your core, it also boosts your muscle tone and makes you way more flexible than you ever dreamed possible. These easy before bed yoga poses will help you breathe out your troubles and make you ready for a proper, restful night-sleep.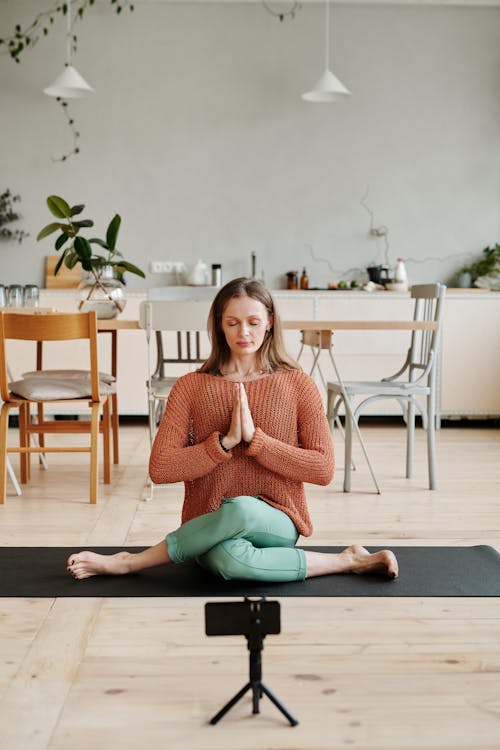 14.Sleep for 7/8 hours.
After carrying out your daily activity and layering on your night-time skincare products, You ought to carry out the last step to ensure you have the perfect lazy day. People underestimate the importance of sleep in their fitness regimen, and According to Tan, "That's all you need to do to make a real difference in your fitness level, as everyday activities that you might not think are exercise, are actually exercise. So why not, spend the rest of the hours of your day sleeping and resting in bed for more hours than usual.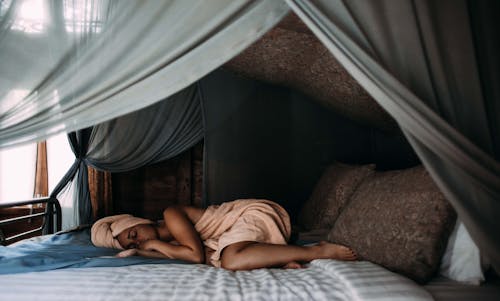 Ideas for this post were gotten from: www.byrdie.com www.christinacarlyle.com www.theeverygirl.com
XO, ANGEL JOANNE.
P.S. We just launched our blog on Bloglovin, So don't forget to check it out:
JOIN OUR COMMUNITY: LIKE, COMMENT AND FOLLOW THE BLOG.