Skincare is definitely having it's much deserved time in the spotlight, and I have never been as excited to share a post with you all as I am to talk about the favorite staple of the modern beauty space- SKINCARE. You all know once I get into something, I go all in. So, as usual, the minute I got into skincare I immediately started obsessing, purchasing every single product on the market, watching every Youtube tutorial and reading every blogpost on routines, but all that, only landed me right where I began, with a million products, and no true use for them. When speaking about skincare, Everyone is going to go all in and say, Start with a cleanser or moisturizer, or whatever may be, but in truth, the first step to starting your skincare journey is finding your skin type.
You owe it to yourself to love and take care of your skin, cause it's literally the largest organ on your body, and its also the only skin you've got, so might as well love and cherish it. It's important to note that, Finding your skin type automatically means, you have to follow a routine perfect for your skin type, you also have to only buy products that enhance that skin type and follow a regimented pattern into having the best version of your skin type.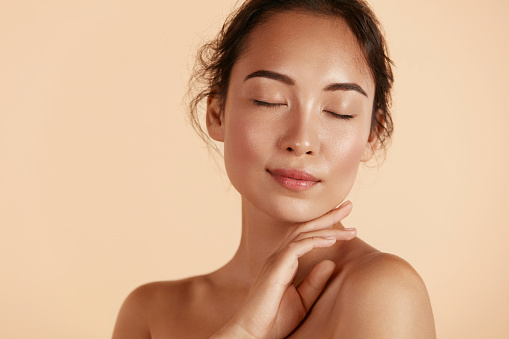 Breaking Down The Myth
There are five types of skin assigned to humans, these skin types can be found on people of any age, gender, race, ethnicity etc, and the skin types are largely dependent on genes and your environment. They include:
Normal Skin-which is characterized by being neither dry nor oily. It is not prone to breakouts, flakiness, feeling slick or tight. Pores are generally small, the skin's texture is smooth, and it is less likely to be prone to sensitivity or blemishes.
Combination Skin- This is characterized by a combination of both dry skin as well as oily—with the T-Zone commonly being oily, the cheeks usually appear either dry or normal.
Oily Skin-This skin type is prone to producing excess sebum, that causes the skin to appear shiny and feel greasy—especially throughout the T-Zone (forehead, nose and chin). If you have oily skin, you may be more likely to have enlarged pores, develop acne blemishes and be more prone to acne breakouts.
Dry Skin is typically dull skin, which may become rough, flaky or even scaly over time. It often feels tight or less elastic and may be prone to showing more visible lines. In addition, it may become itchy or irritated.
Sensitive Skin is often referred to as an additional skin type, as it isn't rare to find skin that are oily and sensitive skin, dry and sensitive or normal and sensitive skin. Regardless of what type of skin you have, if you have sensitive skin, it may be red, feel like it's burning, itching or dry. These symptoms may be related to having skin that is more vulnerable to external irritants and may be triggered by certain ingredients, like dyes or fragrance, as well as environmental factors.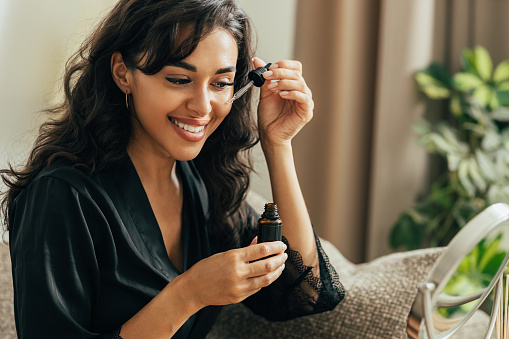 The Three-way Test to Determining your Skin Type.
The steps to determing your skin type is unfortunately not a one-trick pony, as there's always the possibility of not having sufficient information. Your best bet when it comes to skin care, is to take multiple tests to accurately identify your perfect skin type and it's needs.
THE WAIT TEST.
This at-home test allows you to understand your skintype by observing how your skin behaves after cleansing. To start, wash your face with a gentle cleanser then gently pat it dry. If after 30 minutes your skin appears shiny throughout, you likely have oily skin; if it feels tight and is flaky or scaly, you likely have dry skin; if the shine is only in your T-Zone, you probably have combination skin; and if your skin feels hydrated and comfortable, but not oily, you likely have normal skin.
THE BLOT TEST
This test includes the use of blotting sheets, When pressed to the skin, blotting sheets absorb oil—and you can use them to help you understand what type of skin you have. After washing your face with a gentle cleanser, patting it dry and allowing it to rest 30 minutes, press blotting sheets to various areas of your face, then hold the sheets up to the light to see the oil markings. If the sheets reveal an abundance of oil in all areas of the face, you have oily skin; if they absorb little to no oil, then you probably have dry skin; if the sheets show only a small amount of oil from your T-Zone, you have combination skin; and if you only see minimal oil from every area of your face, you most likely have normal skin.
THE PICTURE TEST
The last test that can be used to determine your skin type is the picture test. This includes standing under the sun and taking a picture of your bare face. This method is actually approved and loved by renowned dermatologists, and it has been stated, that this is because, sometimes the camera lens and it's photographic eye, may help reveal certain things that could aid in the evaluation of skin behaviour, as UV-like rays from the camera can easily pick up on sun damage and pigmentation.
P.S. Regardless of what kind of skin you have, it can also be sensitive or prone to acne breakouts, though those with normal skin are less likely to experience either. However, with the right products you can care for your skin while addressing sensitivity or acne blemishes.
If you would like to take an additional quiz to know your definitive skin type.
Take this quiz: https://uncovertheglow.com/skin-type-quiz/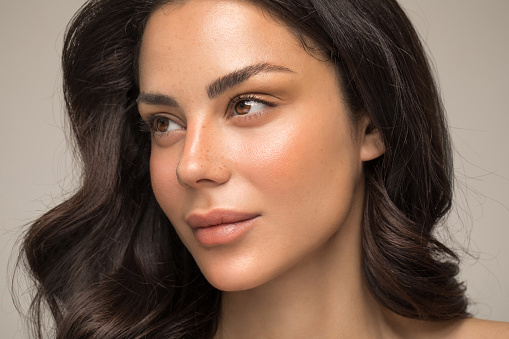 RECOMMENDED PRODUCTS/ROUTINES FOR EACH SKIN TYPE.
Normal Skin
Characteristics Of Normal Skin
Smooth texture
Fine pores
No sensitivity
No blemishes
Few or no breakouts.
RECOMMENDED DAILY PRODUCTS:
Gentle Facial Cleanser
Toner
Antioxidant Serum.
Moisturizer with SPF.
ADDITIONAL WEEKLY PRODUCTS
Oily Skin
Characteristics Of Oily Skin.
Greasy appearance
Open/Big pores
Prone to breakouts
RECOMMENDED DAILY PRODUCTS:
Gentle Cleansing Gel.
Use an alcohol-free salicyclic acid product.
Apply retinol.
AHA/BHA serum
Oil-free moisturizer.
Zinc oxide sunscreen.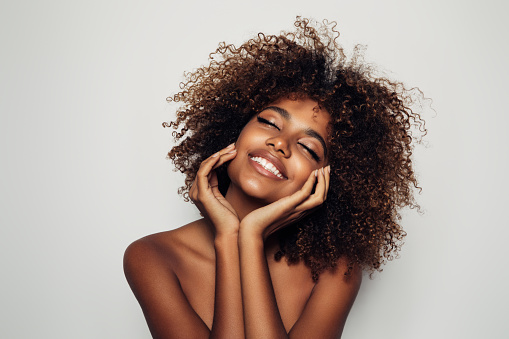 ADDITIONAL WEEKLY PRODUCTS:
Dry Skin
Characteristics Of Dry Skin.
Flaky and rough skin
Uneven texture
Itching
Skin feels tight
RECOMMENDED DAILY PRODUCTS:
A Gentle cleanser is needed on a daily basis to keep your dry skin energized.
Retinol for anti-aging (However not everyone can use this due to sensitivity).
Toner
Apply products that contain hyaluronic acid.
A Hydrating moisturizer
Eye cream
Sunscreen
ADDITIONAL WEEKLY PRODUCTS:
Reminder: Sunscreen is a must-have product for all skin types and routines, you always need to apply sunscreen to prevent your skin from sun damage.
Combination Skin
Characteristics Of Combination Skin:
Oily T-zone and dry cheeks
Breakouts only on forehead, chin and nose
Sensitive cheeks.
RECOMMENDED DAILY PRODUCTS:
Gentle Cleansing Gel.
Toner
Retinol Serum
Spot-treat with salicyclic acid.
Oil-free light-weight moisturizer, then use a richer hydrating moisturizer for the dry areas on the face.
Sunscreen.
Sensitive Skin
Characteristics Of Sensitive Skin
Skin feels itchy and tight
Parts of your body have uneven texture
Becomes oily in summers
Gets dry in winters
Reacts to skincare
Becomes red after a hot water bath
Feels itchy while wearing tight clothes
Flushes easily after eating spicy food.
RECOMMENDED DAILY PRODUCTS
Cleansing Lotion
Alcohol-free Toner
Scent-free moisturizer.
Zinc oxide sunscreen
ADDITIONAL WEEKLY PRODUCTS
Lactic Acid Serum
Gel Mask.
Tips.: If your skin is sensitive, you may be able to determine what triggers your sensitivity and avoid products containing those specific ingredients or alter your environment to reduce your exposure to triggering agents.
MISS-PRESIDENT APPROVED BRANDS.
There are lots of skincare brands with an army to stand by them whenever and wherever, so I'm just going to be listing some of my favorite brands that I adore and can swear by.
Cerave
Neutrogena
The Ordinary
Dr.Raschel
Fenty Skin
Estee Lauder
Surprise: Guess what Stars, To purchase any of these brands and recommended skincare products, just got easier. With Konga, be sure to start your first great step towards skincare glory. Click the link below to get the best discounted products your mind could ever envision. Your skincare journey starts right now:
http://www.konga.com?k_id=AngelJoanne
Angel's Two-Cents: Skin Type can and will change. Certain factors such as Pregnancy, diet, location, and many other factors can change your skin type. The best way to gauge your skin is to know it! That means touching it (with clean hands) and really feeling out the temperature, texture, and buoyancy. A soft pinch test can also help you evaluate its hydration levels.
P.S. Be sure to get a post soon, with the recommended quick step routines to achieving healthy glowing skin for every skin type. (LOTS OF LOVE!)
Ideas for this post were gotten from: www.cerave.com www.hellogiggles.com www.everydayhealth.com www.byrdie.com
XO, ANGEL JOANNE
JOIN OUR COMMUNITY: LIKE, COMMENT AND FOLLOW THE BLOG.