Let's talk vacations, cause I'm pretty sure we all have our dream destinations, those cities we can't help but fantasize about, We literally imagine ourselves hiking on the sand there, or mountain climbing, or even basic things like walking to a store and going to the cinemas there. For some reason, we imagine that once we get into those cities our entire lives would change and every emotion would be heightened because that is what our fantasies have told us, Well, we actually may not be wrong, and of course there is only one way to find out–which is to visit those places, but before then, we must be allowed to dream.
This is a three-part series that is going to be documenting my top three dream travel destinations, and they'd focus on each destination every week, detailing the best places to visit there, the best restaurants to eat at, the best hotels to stay in, the best activities to do, the frequently asked questions about those cities, and lots more. This week I'm going to be focusing on Paris, and in subsequent weeks I'd write on Cannes, and finally Venice. (Can't wait!)
Surprise: Guess what Starss, I have a huge surprise for you all, You can make your trip to Venice, Paris, Cannes and any of your favourite dream destinations in two seconds. With TravelStart, you can make that trip right now, and live to enjoy it. Click the link down below, and get the most exciting travel packages your mind could ever envision. Your vacation starts right now:
https://www.travelstart.com.ng/?affId=216998&utm_source=affiliate&utm_medium=216998
PARIS
Of course the city of love and light is number one on my list, and I'm very proud to say that I have imagined my Parisian fairytale wedding to some golden-haired french model (Yes!) followed by my honeymoon at the Hotel du Louvre, and then walking down the Love Locks bridge, before my dinner dates at La Nouvelle Seine Restaurant, speaking fluent french while sipping Chateau Margau and eating Croissants and Baguettes (Yikes!) My fantasies are endless honestly, and I know some of you share similar thoughts on Paris cause According to recent rankings, Paris is the third most visited place in the world, so of course I know it's almost everyone's dream destination, cause, Why not? It's one of the best places in the world.
10 must-see Places to visit in Paris.
In my opinion, everywhere in Paris deserves to be seen, It is one of the most beautiful places in the world, with a great historical record, but for the purpose of clarity, I'm going to be narrowing down the 10 most important places to visit on your next trip to Paris.
1. The Louvre
If you want to feel like Shakespeare walking on water you need to visit The Louvre, It is the most visited art museum in the world, and contains artworks of the pre 20th-century era, so you'd definitely feel like you're travelling back in that time.
The Louvre Museum is open every day except on Tuesdays, from 9 am to 6 pm. On Wednesdays and Fridays, the museum closes at 9:45 pm.
P.S. If you want to catch a glimpse of the Louvre before you arrive, you need to watch Beyonce and Jayz's Apeshit video, I dare you to not be marveled.

2. The Eiffel Tower
Unless you live under a rock, you've probably heard of the Eiffel Tower, It is unarguably one of the most popular buildings in the world, attracting over 220 million visitors in it's 132 years of existence. The Eiffel Tower is home to several restaurants–such as 58 Tour Eiffel Restaurant and Le Jules Verne which are on the first and second floor of the Eiffel tower respectively, so you can enjoy a meal with a spectacular view, though you will have to book your table a few months in advance to be able to eat there.
Watching The Eiffel Tower glow with different colors of light during the night time continues to be one of the most beautiful sights on earth. The Eiffel Tower is open every day from 9:30 AM to 11 PM.
3. Arc De Triomphe and Champs-Elysees
The 'Arc de Triomphe de l'Étoile' meaning 'Triumphal Arc of the Star' is one of the most famous monuments in Paris, France, standing at the western end of the Champs-Élysées. Arc De Triomphe is considered the most beautiful avenue in the world, It overlooks Paris and was created to commemorate the victory of the Battle of Austerlitz in 1806. So what better way to feel victorious in Paris, than to visit a destination that shows great triumph and celebrates military power. Champs-Elysees is home to several French and International brands like Louis Vuitton, Hugo Boss, Dior, Kenzo, Ralph Lauren etc, so get ready to shop till your fingers sweat, and of course to the east of the Champs-Elysees is La place de la Concorde, so you won't have to walk that far before getting to another huge tourist attraction.
Arc de Triomphe is open everyday from 10am to 10pm. Most of the shops on the Champs Elysees are open from 10:00 a.m. until 8:00 p.m. Some stores stay open until 10:00 p.m. on Friday and Saturdays. Most are closed on Sundays and on any public holidays. Expect varying hours.
4. Chateau de Versailles
The Palace of Versailles was built as a symbol of absolute power and became a model for several other European palaces, from which the most famous replica is Schonbrunn Palace in Wien. The Château de Versailles is the symbol of the French monarchy and used to be the home of the Sun King Louis XIV as well as his descendants Louis XV and Louis XVI. The gardens: Le Petit Trianon, Le Grand Trianon and the Hameau de la Reine ought to be visited in order to get the full experience of this marvel.
The Palace of Versailles is open by 9:00 am every day except on Mondays.
5. La Place De La Concorde
This is the most important and famous square in Paris, It is located at the eastern end of the Champs-Elysees. The obelisk of luxor and the Rue Royale are the two fountains at La Place de La Concorde and they serve as major tourist attractions.
La Place de la Concorde is a public plaza—therefore there are no designated opening hours. That means it is usually open from mornings to evenings, and you can enjoy the plaza the entire day, if you wish.
6. Les Grand Magasins
Considered to be a monument, the department stores of the Boulevard Haussmann gather the Galeries Lafayette and the Printemps Haussmann and make the first shopping center in Europe. You will find every major brand there, whether it be clothes, shoes, leather goods, perfumes or jewelry (Of course there is nothing better than a place where you can turn your Chanel and Louis Vuitton dreams into reality)
All the shops on Les Grand Magasins have different working hours, but they are usually open daily and the times vary between 8:30am to 9:30 pm.
7. Luxembourg Palace and Gardens
The Luxembourg Palace and Gardens is a large garden with numerous ponds, fountains, beautiful statues and exotic trees which invite you to rest, relax and recharge your mind. With a view of the magnificent Luxembourg Palace, there is no better place to relax and just bask in the glory of living.
The former royal residence was built in 1617, it now houses the French Senate.
Luxembourg Palace and Gardens is open daily from 7am to 1 hour before sunset in summer, and from 8am to 1 hour before sunset in winter. Admission is free.
8. Elysee Palace
Elysee Palace is located in the heart of Paris, near the Champs-Élysées, after which it takes its name.
Since 1873 the palace has served as the seat of French presidents–it is basically the White House in France. The private residence of the President is located in the east wing of the building.
Normally the residence is off limits to the public however, once a year, for the Journee du Patrimoine when many of the buildings normally closed are open for people to visit, it is open to visit.
9. Boat Tour of the Seine River
Do you want your experience in Paris to be extra special? Why don't you try to go for a boat tour of the seine river, That way you can see all the beautiful sights in Paris while travelling through the calm waters of this beautiful river.
The cruise of the seine river lasts about 1 hour by day or by night, and the cruise is open to the public from 10:30am to 10:30pm everyday.
10. Disneyland Paris
Disneyland Paris, formerly known as Euro Disney Resort, is an entertainment resort in Marne-la-Vallée, France, a new town located 32 km east of the centre of Paris. It encompasses two theme parks, many resort hotels, Disney Nature Resorts, a shopping, dining, and entertainment complex, and a golf course, in addition to several additional recreational and entertainment venues.
It boasts of up to 320 million visitors making it the most visited theme park in Europe.
The Disneyland Park is open daily from 10:am to 11:00pm, while the Walt Disney Studios Park is open from 10:am to 8:00 pm.
10 Fun Activities to do in Paris
The point of any vacation is to make unforgettable memories and experiences, and what better way is there to do that than to go out and have the time of your life. In the city of light, there is no excuse to be dark and gloomy, so once you get to Paris, you need to lace your boots, hit the streets and have so much fun by doing these activities and so much more.
Bistro-style seine river dinner cruise–Yes, It is possible to bask in the beauty of the seine river while biting out of your favorite dishes.
Attend a local concert—International celebrities do world tours all the time, but when you are visiting Paris, I advice you ditch those extra-famous celebrity concerts and instead attend one of the local concerts in a cozy bar.
Paris Food Tour–Gather a couple of friends and Have a small group gourmet experience with Chacuteries, Pasteries, Lunch and Desserts.
Visit a museum–The French are known for their influence on artistry in the world, so what better place is there to experience art deco and history than Paris. You can visit the Louvre, the Musee d'orsay, or any other museum of your choice.
Open Tour Paris–-This is basically a hop-on-hop-off tour that is sure to give you the best time of your life.
Shop, Shop, Shop–Paris is the home of all things nice and wonderful, and so you owe it to yourself to keep shopping, You can visit One Nation Paris, Printemps Paris, or any other mall of your preference.
Visit a nightclub–It's probably on everyone's bucket list to french kiss an actual french person, what better place is there to turn your dreams into reality than a great nightclub, the loud music and partying people will surely get you in the mood.
Visit a movie Theatre–You have to visit an actual movie theatre, and see a local french movie, even if you don't understand a word they are saying, It's the experience that counts.
Use quirky transportation–If your dream was ever to go back in time, Paris may just help you achieve that, You can book a segway tour or a royal ride in a horse drawn carriage to fulfill all your Disney princess dreams.
Visit a Stadium or the Gaite-Lyrique–The Gaite-Lyrique is a cultural center devoted to digital arts and today's music. The program includes different activities like shows, concerts, workshops, projections that can appeal to adults and children, and if you are a lover of sports, you need to follow the footsteps of your favorite sportsmen while visiting the backstage of the Stade de France, legendary stadium which witnessed the greatest football and rugby teams facing each other.
FREQUENTLY ASKED QUESTIONS ABOUT PARIS
Can I have my wedding in Paris?
Ceratinly, but then you have to go through either of these two routes: 1. In order to have a legal wedding, one or both partners need to have lived in Paris for a period of 40 days, and has to assemble a dossier of certificates and document because it is only a civil marriage officiated by a mayor or deputy mayor that constitutes a legal union in France. However you can avoid this, and go through the other route which is : 2. Getting legally married in your home country and then having a religious or symbolic ceremony in Paris (Joe Jonas and Sophie Turner made the best out of that.)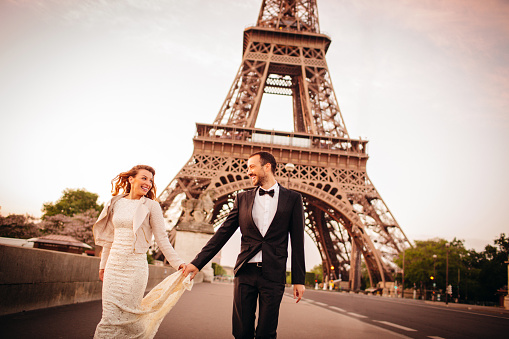 Do I need a car in Paris?
Not neccessarily. Paris and France have the highest density of public transport in the world, making cars a luxury. If personal transport is needed, the Velib bicycle system allows for rapid movement in areas not otherwise covered. Bicycles are well-respected and accommodated for on the roads. Using a combination of services can move a pedestrian around Paris faster than any car.
Do I need to be able to speak French to visit Paris?
Of course not, I mean it will be nice to learn a little bit of the language, such as pleasantries and greetings, and this will totally make a difference in your stay cause people will be so much warmer to you.
Is Paris expensive to live in?
Unfortunately, yes it is, Paris remains the most expensive city in the European Union and the seventh priciest city in the world.
What is the LoveLock Bridge?
The Pont des Arts or Passerelle des Arts is a pedestrian bridge in Paris which crosses the River Seine. It links the Institut de France and the central square (cour carrée) of the Palais du Louvre, (which had been termed the "Palais des Arts" under the First French Empire).
Since late 2008, tourists have taken to attaching padlocks (love locks) with their first names written or engraved on them to the railing or the grate on the side of the bridge, then throwing the key into the Seine river below as a romantic gesture. This gesture is said to represent a couple's committed love. As of 2014, there were over 700,000 locks on the bridge.
Why did Paris start the Love without Locks Campaign?
The campaign was founded by the mayor Anne Hidalgo in 2014 to motivate people to take selfies instead of leaving padlocks on the bridge because the weight of the padlock poses a huge danger to the bridge (Sorry guys!)
Is there a bad time to visit Paris?
The myth that everything in Europe shuts down in August is not a myth at all and totally happens — especially in countries like Italy, Spain, and you guessed it, France. Most locals leave for vacation this month, and many restaurants and small businesses stay closed for weeks at that time. But of course if you love peace and tranquility, you should surely visit at this time.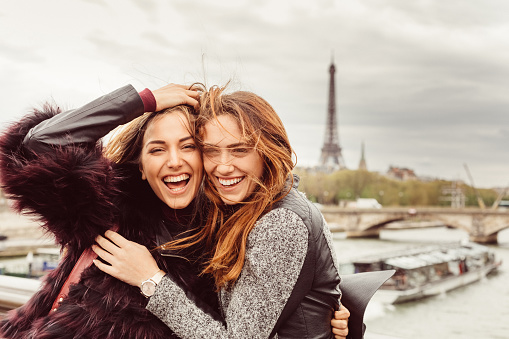 Do I need a visa to study in Paris?
Students from the EU/EEA countries do not need a visa to study in Paris or France at large, but students from elsewhere will need to apply for an extended stay visa with residency permit (VLSTS) either via the CEF process or from their nearest french embassy.
How can I apply to universities in Paris?
Students from 33 countries (listed at http://www.campusfrance.org) are required to apply using the online CEF process provided by the government agency Campus France. This covers both university and visa applications. Students from other countries should apply directly to the institutions they wish to attend, following the process detailed on the official website.
Is Paris Safe?
Given the November 15 terrorist attacks in Paris and the recent fire outbreak in La Place de Notre Dame, This question has come up a lot, but I would like to say that indeed Paris is as safe as the world could possibly be in this age where Violence is the new reality. The French Government have put Security measures in place to help curb the safety issues in the country and improve the general well-being of the residents.
Paris Fashion
Luxury Parisian Brands-Haute Couture Destinations
There's no doubt that the French are the original innovators of High fashion–think of Christian Dior, Coco Chanel, Hubert de Givenchy, they were all french designers before they became international fashion brands, So of course France, and inevitably Paris is the fashion capital of the world. Now, as I have said a million times, I'm a sucker for luxury fashion brands, (Can't afford them all, but I love them still), and Paris is home to some of the world's biggest luxury brands, with some of my favorites being:
Christian Dior
Christian Dior is both a major symbol of French Haute Couture and also my favorite fashion brand (Yikes!) Today, Dior produces a ready-to-wear line in addition to an exclusive couture collection that offers perfumes, beauty products, jewelry, and the most beautiful clothes. You can find Dior stores in Paris on 30 Avenue Montaigne and 8th Arrondissement.
You can shop Dior at www.dior.com
Louis Vuitton
Louis Vuitton is the holy grail of luxury fashion, Holding onto it's role as the world's most valuable and recognized luxury brands constantly found on the bodies of supermodels like Naomi Campbell and Kate Moss, and modern day celebrities like Joe Jonas and Sophie Turner. You can find Louis Vuitton stores in Paris at Champs Elysees and at Louis Vuitton Paris Montaigne on 22 Avenue Montaigne. Unlike smaller Haute Couture boutiques where you might feel out of place, this grand Art Deco department store is inviting to browsers, no matter what your liquid assets might be. (Point is: You can window shop all you want).
You can shop Louis Vuitton at www.louisvuitton.com
Hermes
Hermes-the holy temple of silk scarves and Birkin bags is one of the best luxury fashion houses in the world, with perfume, jewelry, and accessories collections. Hermes can be found on the bodies of godesses like Victoria Beckham and Jennifer Lopez and in Paris at their flagship location at 24 Rue du Faubourg Saint-Honoré, 8th Arrondissement.
You can shop Hermes at www.hermes.com
Chanel
Luxury doesn't even cut it when it comes to Chanel–Chanel is pure gold, It remains one of the most renowned and popular fashion brands in the world, founded by Coco Chanel almost a 100 years ago, It stands till today, manufacturing clothes, accessories, classic suits, beauty products, and the legendary Chanel No.5 perfume. You can find Chanel's flagship location on 31 Rue du Cambon in Paris, (Karl Lagerfield who served as Chanel's creative director for 35 years passed away in the February of this year–Bless his wonderful soul).
You can shop Chanel at www.chanel.com
Alexandre Vauthier
If you're a lover of sheer dresses, cut-outs and thigh-high slits (which I am) Then you need to look no further than Alexandre Vauthier, he is my favorite, favorite designer, although he is a new-comer compared to the previous brands discussed, he is still a great creator whose designs are a staple on every red carpet, with celebrities like Beyonce and Bella Hadid adorning it time and time again.
You can shop Alexandre Vauthier at www.alexandrevauthier.com
Top-Rated Luxury Hotels in Paris
Paris reeks of beauty, luxury and all the finer things in life, what better way is there to celebrate that than spending your vacation within the walls of a classy, elegant, luxury hotel room. These are the top-rated luxury hotels in Paris to ensure you live your best life on your next Paris vacation:
Ritz Hotel Paris
This awe-inspiring hotel is located at the 15 Place Vendôme, 1st Arrondissement. The price is around 1,200 euros per night (Yikes!).
Le Cinq Codet
Located On 5 rue Louis Codet in the residential 7th Arrondissement, the neighborhood is tucked into a bend of the Seine whose crescent shape includes the Eiffel Tower, the Rodin Museum, Les Invalides and the Tomb of Napoleon It is also close to the Grand Palais and the Champs-Élysées (20 minutes). Metro stations are only 4 minutes away from the hotel. The price is around 259 euros per night.
Le Burgundy
Located on 6-8 Rue Duphot, 1st Arrondissement. The price is around 441 euros per night.
Hotel du Louvre
Located at Place Andre Malraux, 1st Arrondissement. The price is around 328 euros.
Hotel Lancaster
Located at 7 Rue de Berri, 8th Arrondissement, Champs-Elysees. The price is around 368 euros per night.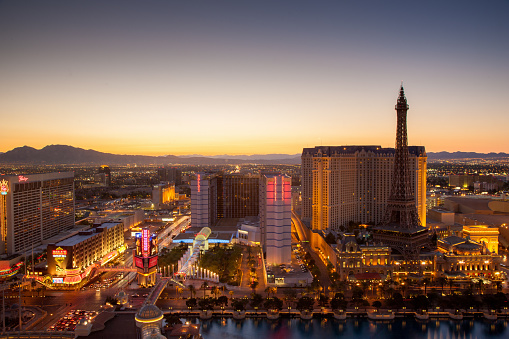 Intercontinental Avenue Marceau
Located at 64 Avenue Marceau, 8th Arrondissement Intercontinental Avenue Marceau. The price is around 255 euros per night.
Hotel Alfred Sommier
Located in 20 Rue de l'Arcade, 8th Arrondissement . The price is around 331 euros per night.
Hotel Lutetia
Located at 45 Boulevard Raspail, 6th Arrondissement. The price is around 905 euros per night.
These luxury hotels contain pools, in-house spas, bars, full-service restaurants, game courts and a variety of on-site amenities.
P.S. Walking through the halls of the Ritz hotel is just like walking through different times in history, Famous residents of the hotel include Princess Diana of Wales, F.Scott Fitzgerald, Mohammed Fayed, Coco Chanel, Charlie Chaplin.
Top-Rated Affordable Hotels in Paris
We all cannot afford to pay millions of Euros on a Paris vacation, so the best bet is to go for low-budget affordable hotels. These are the top-rated affordable hotels in Paris:
Au Manoir Saint Germain de Prés
This beautiful hotel is located in the heart of Saint Germain, The price is around 186 euros per night.
Hotel Regent's Garden
This hotel is located halfway between lovely Boulevard Pereire and the magnificent market street, Rue Poncelet. The price is around 131 euros per night.
Etoile Saint Honore
This alluring hotel is located on the famous Rue du Faubourg St Honoré, near Champs Elysées, l'Arc de Triomphe and the beautiful and upscale Parc Monceau. The price is around 131 euros per night.
Hotel Europe Saint Severin
Located at the 5th Arrondissement, in the heart of the Latin Quarter. The price is around 169 euros per night.
Bastille de Launay Hotel
Located at the 11th Arrondissement It's on a great little street just outside the Marais and close to Place des Vosges and the rest of the Marais. The price is around 110 euros per night.
Eiffel Seine Hotel Paris
Located at the 15th Arrondissement. The price is around 152 euros per night.
P.S. Arrondissement means, "Neighborhood" in English.
Best Restaurants In Paris
Le Jules Verne Restaurant
Le Jules Verne offers special meals like Crab, Farmhouse chickens, Chocolates and Rapberries. It is located at Avenue Gustave Eiffel, 75007 Paris, France.
Le Gabriel
Le Gabriel offers desserts like chocolate and raspberries, and other meals like blue lobsters and mackerels from Brittany. It is located at La Reserve Paris Hotel & Spa 42 Avenue Gabriel, 75008 Paris, France.
La Grande Cascade
Le Grande Cascade offers starters like macaroni and caviars, and also meals like crisp veal sweetbread and salers beef. It is located at Carrefour de Longchamp, 75016 Paris, France.
Bistrot de L'óulette
Bistrot de Lóulette offers main courses like the carres d'ágneau (rack of a lamb) and foie de veau' (veal livers). This restaurant is located at 38 Rue des Tournelles, 75004 Paris, France.
Le Grande Vefour
Le Grande Vefour offers dishes like buckwheat pancakes and mizuna salads. It is located at 17 Rue de Beaujolais, 75001 Paris, France.
Nomicos
Nomicos offers dishes like red mullet, cheese selections and grand cru chocolate. The restaurant is located at 16 Avenue Bugeaud, 75016 Paris, France.
La Regalade Conservatoire
La Regalade Conservatoire offers simple, traditional recipes with a multiple-choice prix-fixe menu (€37 for a three-course meal), La Régalade is also home to different types of wine, such as: Bordeaux, Burgundy, and Champagne. The restaurant is located at 16 Avenue Bugeaud, 75016 Paris, France.
Jacques Fassat: La Braisiere
jacques Fassat offers dishes such as Scallops on truffle plate, Black pork rib of Bigorre and Green asparagus casseroles. The restaurant is located at 54 Rue Cardinet, 75017 Paris, France.
David Toutain
David Toutain offers lunches and dinners with Sommelier wine pairings, The restaurant is located at 29 Rue Surcouf, 75007 Paris, France.
P.S. Paris honestly holds a special part of my heart, I have been an avid lover of the city and it's history for as long as I remember, and of course, it's the home of luxury brands like Christian Dior, Givenchy, Yves Saint Laurent, Cartier, Lanvin. Louis Vuitton, Hermès, Chanel, which I love, and singers like Louane which I admire, and yeah, I can speak French, which is great!
The second and third parts of this dream destination series were on Cannes and Venice respectively, Make sure you check them out! You can read the post on Cannes here, https://misspresident.home.blog/2019/08/16/a-guide-to-cannes-my-top-three-dream-travel-destinations-pt-2/, and also the post on Venice here, https://misspresident.home.blog/2019/08/23/a-guide-to-venice-my-top-three-dream-travel-destinations-pt-3/
Ideas and insights for this post were gotten from: http://www.parisinsidersguide.com http://www.traveltipy.com http://www.francehotelguide.com http://www.tripadvisor.com
XO, ANGEL JOANNE.
JOIN OUR COMMUNITY: LIKE, COMMENT AND FOLLOW THE BLOG.