We all know it's a general global error for our physical health to be put on a pedestal while our mental health takes the back seat. Well, as we've all seen in recent years that hasn't really helped anyone and has only ended up creating a world of beautifully twisted people.
The stigma surrounding mental health continues to be reduced with celebrities like Kanye West, Olivia Culpo and the lot coming out with their stories and helping to end the vicious cycle.
According to an article written on standardmedia, a Kenyan news website, there are ten most frequent questions asked about mental health, and i'm going to be answering them in addition to the most searched questions about mental health on the internet.
1. What is mental health/illness?
Mental Health refers to the emotional and psychological well-being of an individual, while mental illness refers to a mental condition that affects an individuals thinking, behaviour or psychology.
2. Are mental illnesses genetic/hereditary?
People with a family history of Mental illness or disorders are at a higher risk of having mental health issues since some of these conditions are brought about by chemical or hormonal imbalance.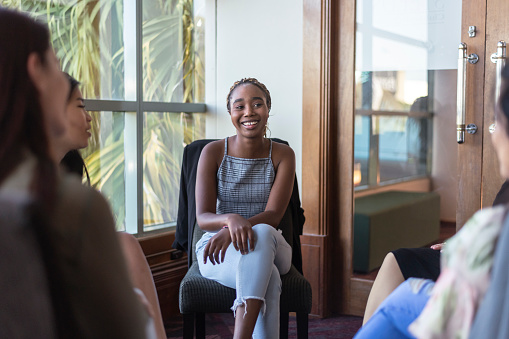 3. Can one have a mental health condition and not be aware of it?
Yes it's very possible, hence it's advisable to visit a professional once in a while.
4. Is there a cure for mental illness?
There's a long road to recovery when it comes to mental health, but definitely psychotherapy sessions and medications put you on the journey towards a healthier mental state.
5. Does having a mental illness mean i'm crazy?
Of course not, having a mental illness should never be put on the same plane with craziness, as a matter of fact, "crazy" is a term that shouldn't be used on anyone regardless of their mannerisms.
6. How does one handle a mentally Ill person before professional help arrives?
This varies on a case to case basis but you should definitely have the person at a safe environment both mentally and physically, It also helps to ask the person how best to support them.
7. Does mental illness occur in children, if yes how is it detected?
Children are affected by mental illnesses as well, Symptoms like Change in behaviour, withdrawal, change in appetite, slow growth rate are some of the ways one can detect if a child is developing a mental illness.
8. Is phobia related to mental health?
Yes, phobia is one of the disorders associated with mental health. It is actually the most common mental disorder.
9. Can one self-diagnose depression and take medication?
No. It takes a number of tests to diagnose an individual with a mental illness or disorder since some symptoms also occur in other conditions and self-medicating could put one's health in danger. (Stay away from anti-depressants unless they are prescribed to you by a qualified physician)
10. How does one tell if they are suicidal or a friend is?
Suicidal tendencies are not always visible but some of the things one can notice are: Constant thinking, fantasizing or talking about death, Engaging in life risking behaviour, Withdrawing from loved ones, Disengaging from previously enjoyed activities and Giving away precious things owned.
11. Is Depression the same thing with Sadness?
Not in the least, Sadness is just one of the many early signs of depression and it's completely natural to be sad, It is a normal human emotion that everyone experiences at stressful or somber times, while depression is a mental disorder that has an overpowering effect on many parts of a person's life. It can occur in people of any gender or age and alters behaviors and attitudes.
12. What is the major difference between Sadness and Depression, I need to have one word to make the difference?
The biggest difference between the both states is that Depression comes with a persistent feeling of emptiness that isn't present in Sadness, and that's the major way you can tell them apart, When you're in a state of sadness, you know exactly what you feel and that is disappointment or worry or hurt or betrayal etc. but when you're depressed, you don't feel sad or hurt, you can barely understand what you feel cause there's just a persistent sense of emptiness and hopelessness. Depression is majorly characterized by mind-numbness and occasional zoning out.
13. What symptoms should I look out for if I feel i'm depressed?
99% of the time when someone says i'm depressed, they really aren't, even I thought I was depressed at one point in my life, and after reading through the symptoms of depression years later, I realized I had just been persistently sad for a couple of days, although that is bad on it's own, it isn't what depression entails, and I definitely felt a little guilty that I had been using the term to describe my state, when there were real people out there going through the different stages of depression.
There are a number of symptoms to look out for if you suspect that you or someone you know is suffering from depression, and some of them are:
Symptoms of Depression
Feelings of discouragement
Sadness
Hopelessness
A lack of motivation
A loss of interest in activities that the individual once found enjoyable.
Chronic Insomnia/ Over sleeping
Loss of Libido
Over eating/ Food Starvation
Inability to concentrate or make decisions
Recurrent thoughts of death, suicide attempts, suicidal thoughts or plans
Tiredness and Low Energy.
Significant and unintentional weight loss or gain
14. My doctor says I'm depressed but I don't feel so. What do I do?
Mental illnesses are different from other illnesses in the sense that the doctor isn't always right, and every illness has it's own symptoms. For Personality Disorders and Psychotic disorders such as Antisocial personality disorder, Schizophrenia etc. I'd recommend you listen to your doctor and start working towards treatment procedures based on his/her diagnoses, but in the case of Mood disorders and Sexual disorders, you really should listen to your own body and mind, If you do not feel abnormal or mentally ill, then you probably aren't. Although you shouldn't ignore the doctor's recommendation, cause that may force you to be more in tune with your inner feelings and therefore prompt you to realize your illness and start treatments accordingly.
15. What are some causes of depression?
There are various causes of depression, but the main trigger is usually a difficult life event, such as: losing a job, losing a loved one, relationship difficulties, low self-esteem or physical health problems like illness and disability.
16. When you say mental illness why do people automatically assume depression?
Well lots of people are guilty of that, and it's probably because Depression is the most infamous and diagnosed mental illness in the world.
17. So what are some other mental illnesses?
It is unfortunate, but there are quiet a lot of mental illnesses in the world today, DSM-5 (Diagnostic and Statistical Manual of Mental Disorders) listed over 300 existing mental disorders in their recent articles. These illnesses are usually put into groups since every category has it's own symptoms, prevention techniques and treatments. Some of the major groups are:
Mood disorders (such as Depression or Bipolar Disorder)
Anxiety disorders (such as Obsessive-Compulsive Disorder, Social Anxiety Disorder)
Personality disorders (such as Antisocial personality disorder, Borderline Personality Disorder)
Sexual disorders (such as Hypoactive Sexual desire disorder, Sexual Aversion disorder)
Psychotic disorders (such as schizophrenia)
Eating disorders (such as Anorexia Nervosa, Bulimia Nervosa)
Trauma-related disorders (such as Post-Traumatic Stress Disorder)
Substance abuse disorders (such as Alcoholism)
(I would be sure to break down all the different types of mental illnesses I know in a later blog post).
18. Drugs or therapy- Which is better for mental health conditions?
Different people will find that different treatments help to manage their mental health – whether this is medication or talking therapies, or even a mixture of both.
I'd personally recommend talking therapies such as cognitive behavioural therapy (CBT), counselling and support groups as opposed to antidepressants or other medications.
19. Who are the mental health professionals?
Mental health professionals are medical practitioners that specialize in handling mental health issues. These professionals could be classified into three:
Those professionals who can provide psychological assessments and therapy; however, cannot generally prescribe medications. They include: Clinical Psychologists, School Psychologists.
Those professionals who can provide counseling with proper training and assessments; however, cannot prescribe medication. They include: Licensed professional counselors, Mental health counselors, , Clinical social workers, Relationship & Family Therapists, Peer Specialists, Certified Substance abuse counselors, Pastoral Counselors, Nurse Psychotherapists.
Those professionals who can prescribe medication; however, they may not provide therapy. They include: Psychiatrists, Child/Adolescent Psychiatrists, Psychiatric or mental health nurse practitioner.
P.S. I'm most definitely not a mental health specialist, I'm just an avid reader on various topics which includes mental health. My studies over the years are what have enabled me to write on the topic, not that I have any sort of formal training on the subject.
XO, ANGEL JOANNE.
JOIN OUR COMMUNITY: LIKE, COMMENT AND FOLLOW THE BLOG.